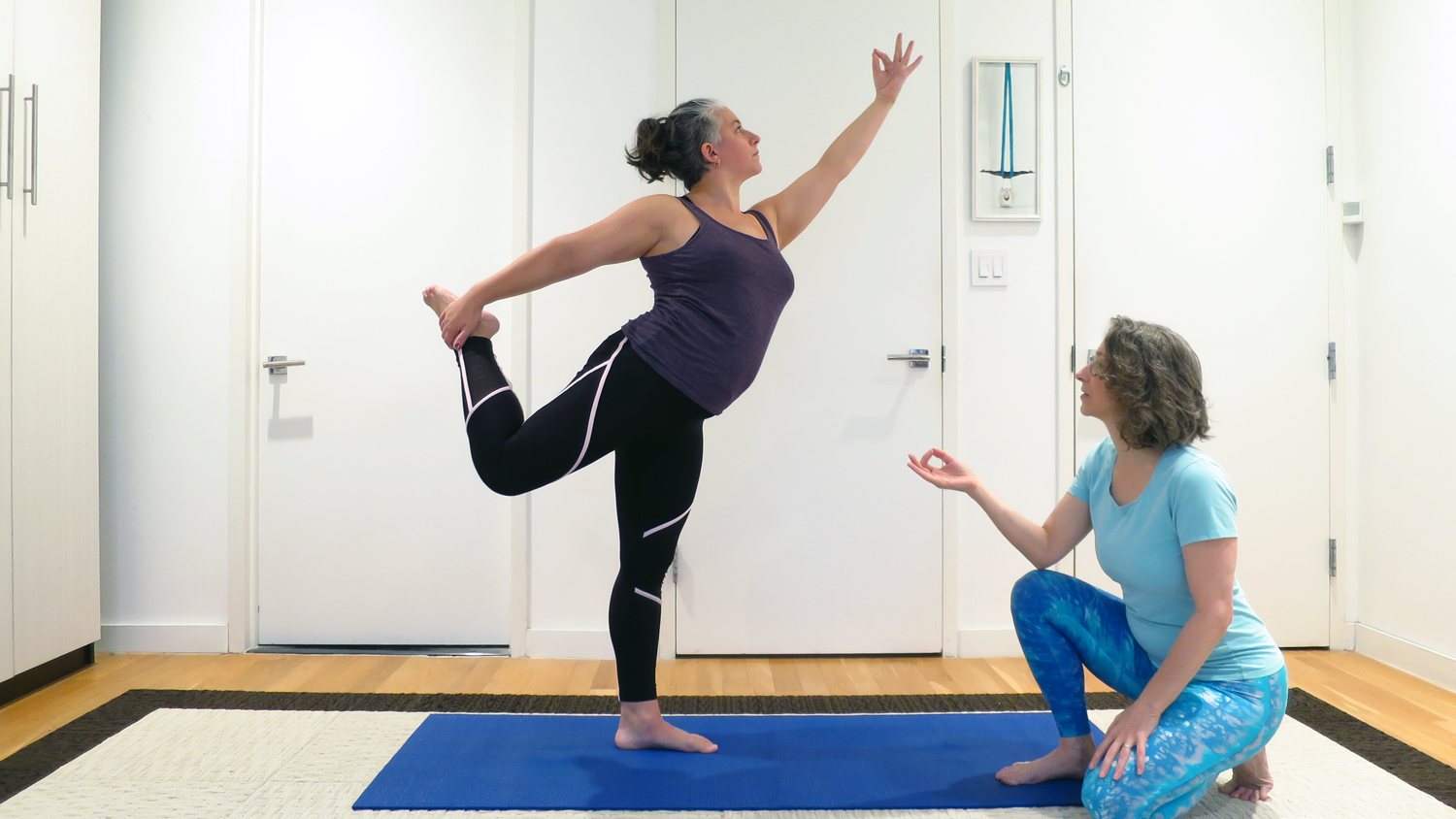 My Own Yoga
Private Yoga lessons in your own home
Personalized yoga lessons are the most effective form of Yoga, and the quickest way to reach your goals.
As you may have noticed, if you want to take a Yoga class, there are numerous styles to choose from. From trendy to traditional, there seem to be classes for every body type and personality.
What you may not know is that the whole concept of a Yoga "class" is relatively new as compared to the history of the practice. For centuries Yoga was not taught in group classes, but as a one-on-one practice. The reason you see so many styles of Yoga classes is that there are so many types of people, all with different proficiency levels. And as our bodies and minds develop and change over time (at different rates!), each person's Yoga practice needs to respond to those changes to remain effective.
MY OWN YOGA embraces the original format of teaching Yoga with personalized one-on-one instruction by Michelle Dortignac, an ERYT-500* Certified Yoga instructor of 25+ years. A Yoga practice with Michelle Dortignac ensures that you are gently and skillfully guided in the right direction for your particular needs, that you work towards goals that suit your body and your temperament, and that you maximize your own personal growth.
Classes are conducted in the convenience of your own home or workplace, with options to instead schedule class at Michelle's small studio located in the city of Lancaster, PA, or to have your class through live video feed.
*ERYT-500 is a Yoga teacher training standard designated by Yoga Alliance, the largest nonprofit association representing the Yoga community.
"I have been lucky enough to have Michelle as my yoga instructor for three years now. My practice has advanced beyond my expectation and I am quite thrilled. Yoga has helped me to balance my strength, flexibility and a sense of focus. I think it even helped my golf game. I could not have done this without Michelle's guidance and patience. She is really great."
Contact Michelle Dortignac